I recently had a photoshoot with Nashville-based model, Ethan Harris. Ethan was submitting to various modeling agencies and was looking to update his portfolio. For part of the shoot, we wanted to create some dynamic black and white images that showcased his bone structure and that were still edgy without being dark. I hadn't done a high key portrait in the past, so this was an exciting for me to work with a new lighting setup and provide him with what he has was looking for.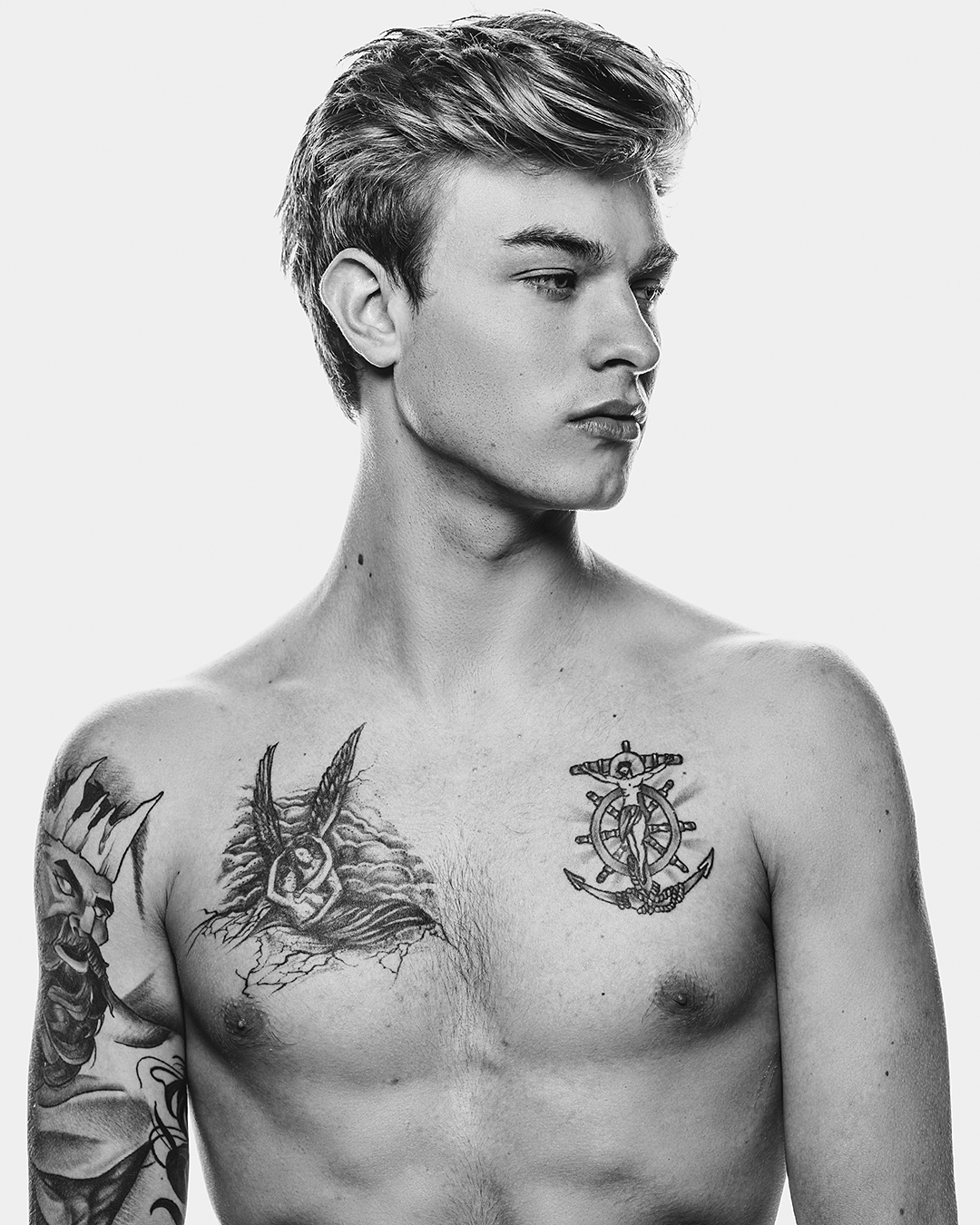 The setup consisted of a flash unit modified with large silver umbrella and diffusion fabric, placed about three feet directly behind the model. In front of the model, and camera left, was a silver foldable beauty dish with diffusion fabric.
The light behind the model was set a bit brighter than that in front, in order to achieve that high key pure white crisp background. When creating this look yourself, be sure that you don't set the power of the back light too high as you'll see a glow/transparency to the model's ears.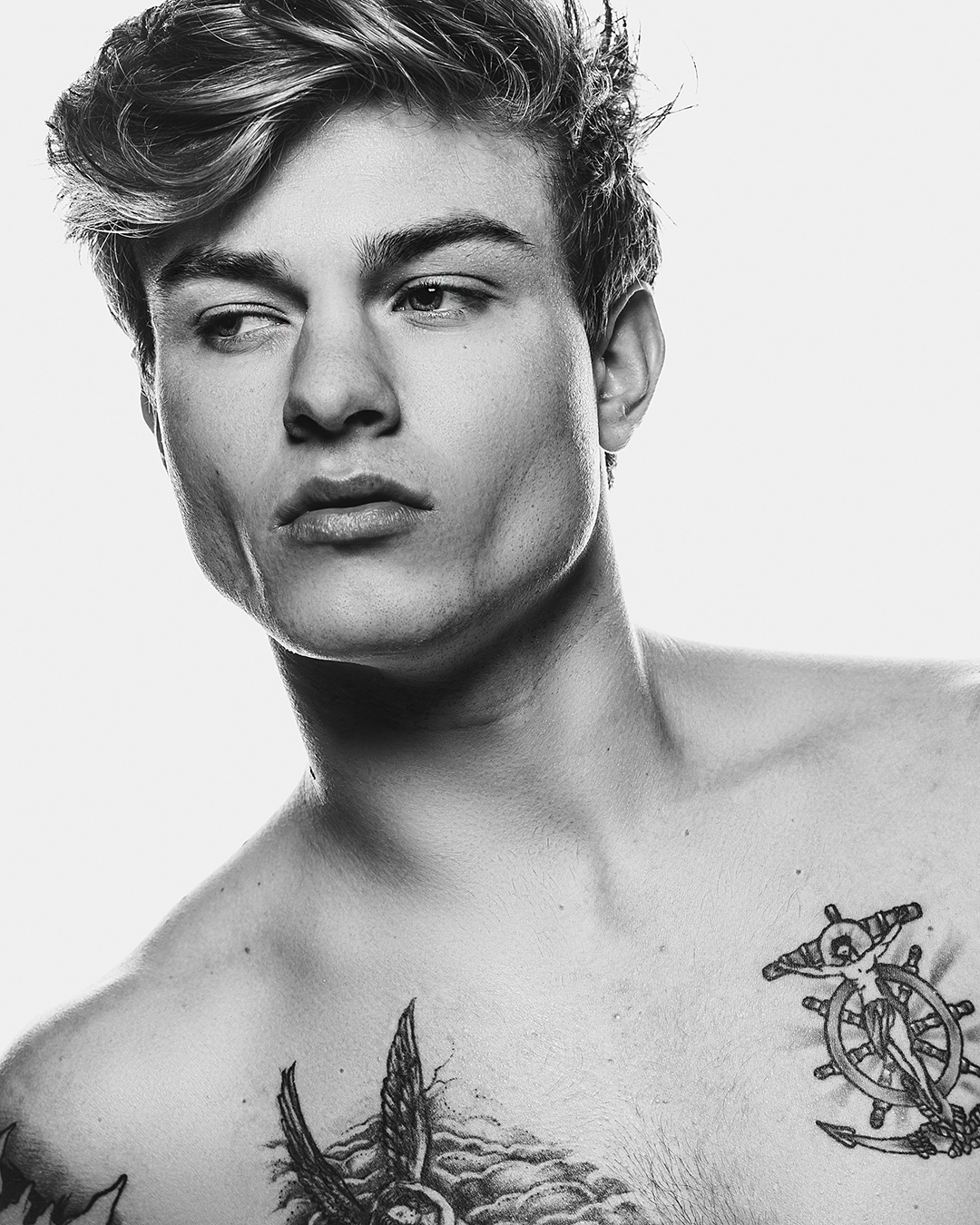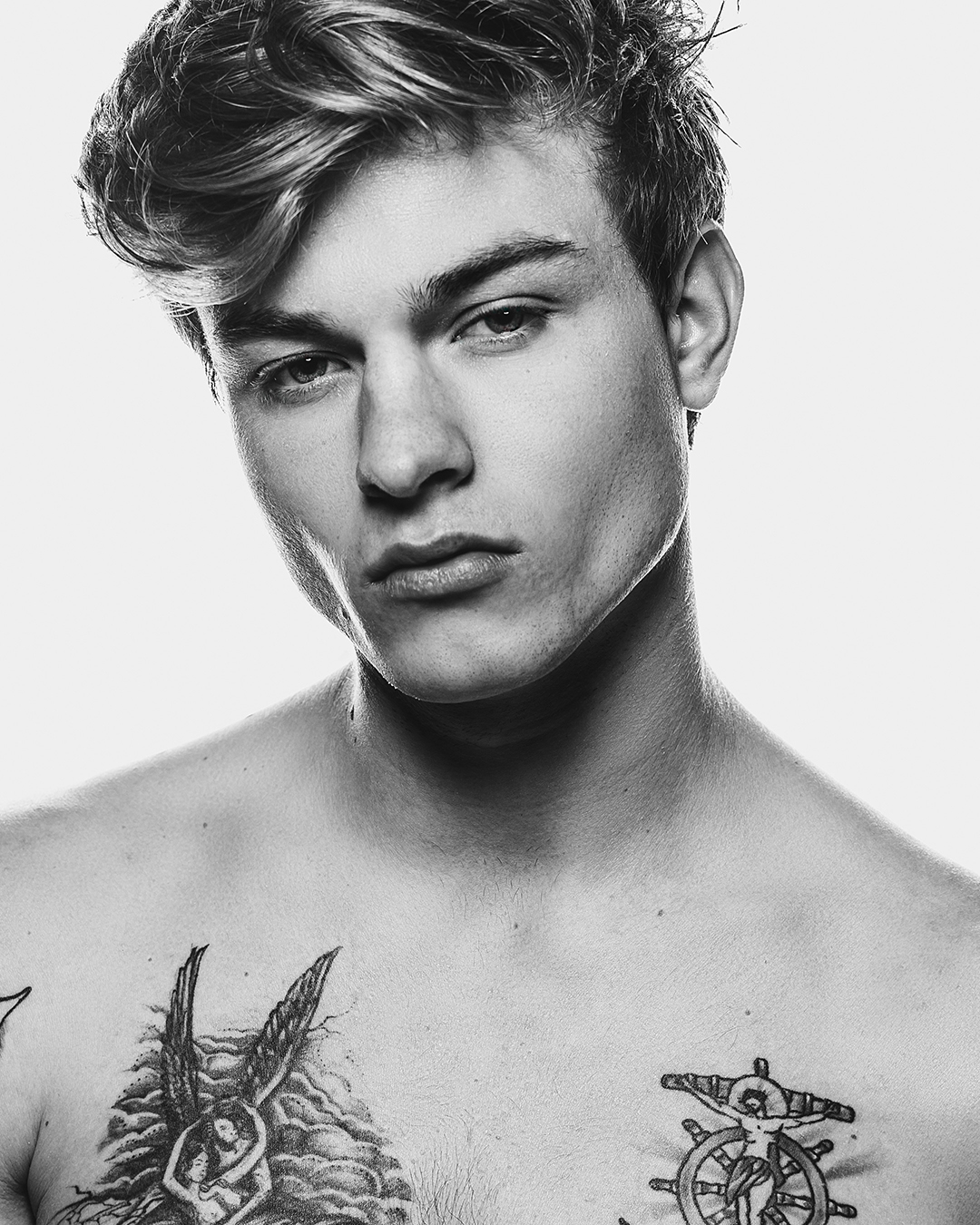 ---
GEAR:
(1) Paul C. Buff, Inc. LINK 800ws Flash Unit
(1) 86" Silver PLM Umbrella w/Diffusion Fabric
(1) 24" Foldable Silver Beauty Dish
Sony a7ii
Sony FE 50mm F1.8