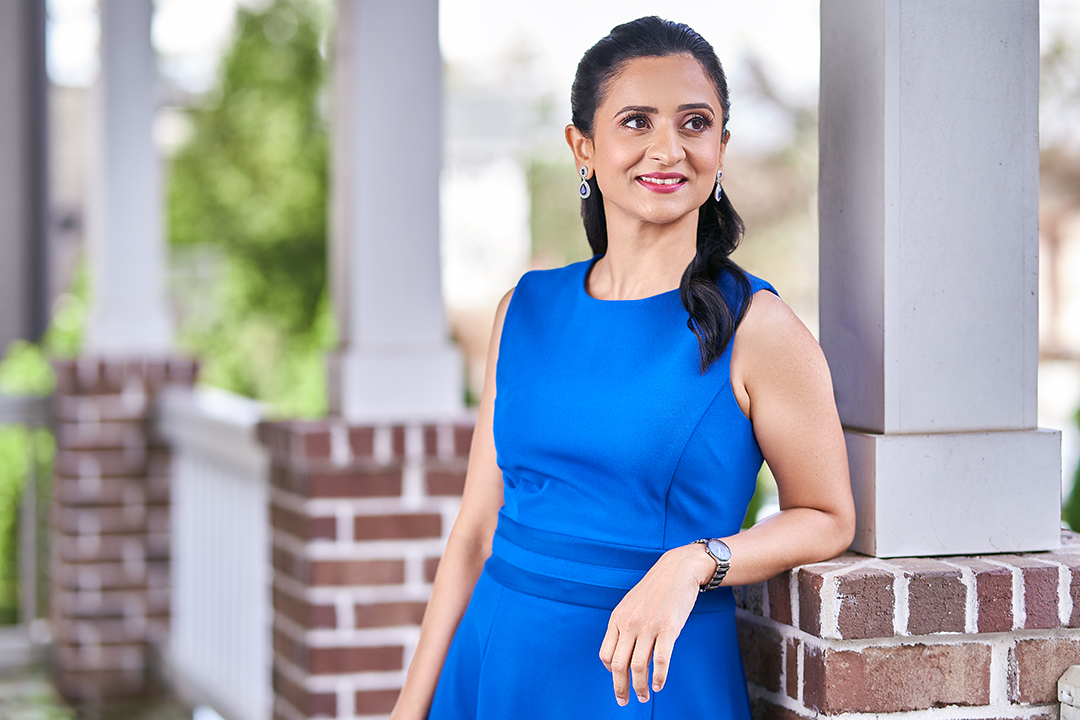 Headshots have been a staple in the world of photography. They're used for business profiles, social media accounts, and even dating profiles. However, headshots can sometimes feel a bit standard and don't always allow for someone's full personality to shine through. That's where environmental portraits come in!
An environmental portrait is a photograph of a person taken in a location that is meaningful to them or reflects their personality or profession. The background of the photo is just as important as the subject themselves, and together they tell a story. 
My client Dr. Nidhi Gupta, a Pediatric Endocrinology Specialist at KAP Pediatric Endocrinology and founder of Phreedom, was in need of a new headshot for her website and LinkedIn profile. While we were on our consultation call I asked if she would also be interested in adding in some environmental portraits during her session. She was intrigued, but wasn't 100% sure what they were or how she would use them. I provided her with some examples and explained how easily we could incorporate them into her session. For usage, I offered up suggestions including marketing materials (both print and digital), website graphics, social media posts, and speaking engagements. 
Since I would be coming to her home for her headshot session we opted for using her front porch and driveway as the background for the environmental portraits. Dr. Gupta educates individuals on the importance of removing the tight grip that wireless mobile devices have on our lives. Placing Dr. Gupta outdoors not only gave her a contrast from her standard headshots but also aligned with her ideals of reconnecting with the world around you and enjoying its beauty.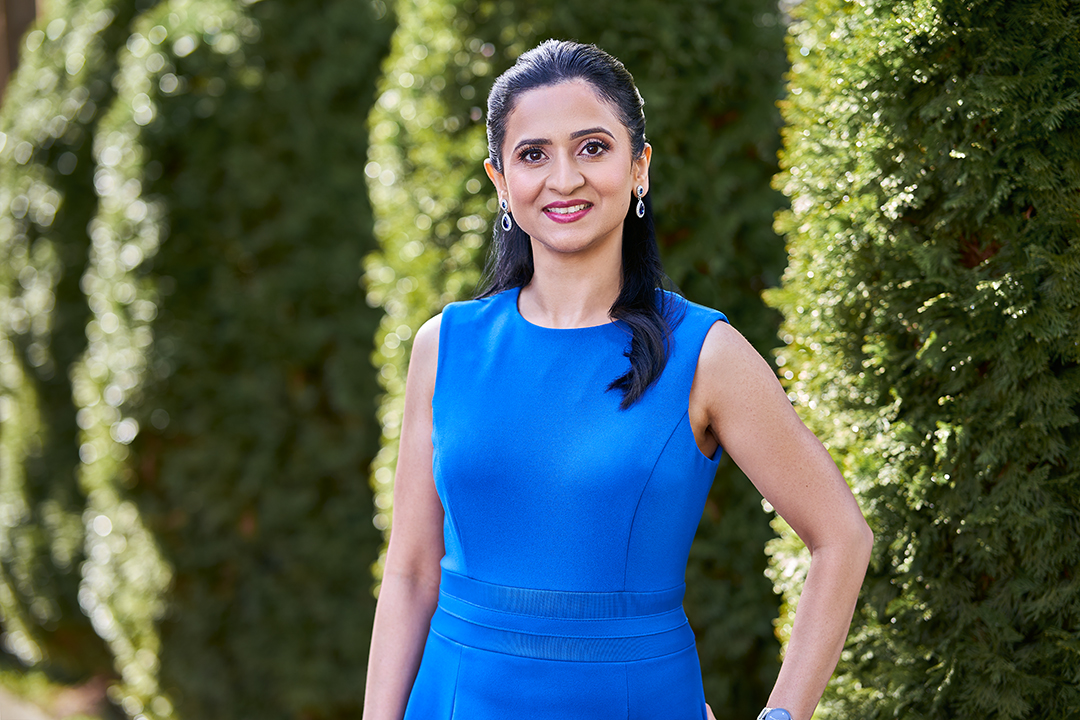 Some key benefits of adding an environmental portrait to a headshot session include:
Personalization: By adding an environmental portrait to a headshot session, you are personalizing the experience for that particular client. It allows them to choose a location that is meaningful to them or reflects their personality. This personalization can make them feel more comfortable in front of the camera, resulting in more natural and genuine expressions.

Storytelling: Environmental portraits can tell a story. The background of the photo can give context to the subject's profession or interests and help to create a more complete picture of the subject.

Versatility: While headshots are typically used for professional purposes, environmental portraits can be used for a wider range of applications. They can be used for marketing materials, social media profiles, and personal branding. They're also great for adding interest to a website or blog post!

Creative Expression: Environmental portraits allow for more creative expression than traditional headshots. The location and background of the photo provide an opportunity to experiment with lighting, composition, and other creative elements. This can result in a more artistic and visually striking photo.

Differentiation: Finally, adding an environmental portrait to a headshot session can help the subject stand out from the crowd. While headshots can all start to look the same, environmental portraits are unique and personalized to the subject. This differentiation can help the subject's brand and personal image to stand out.