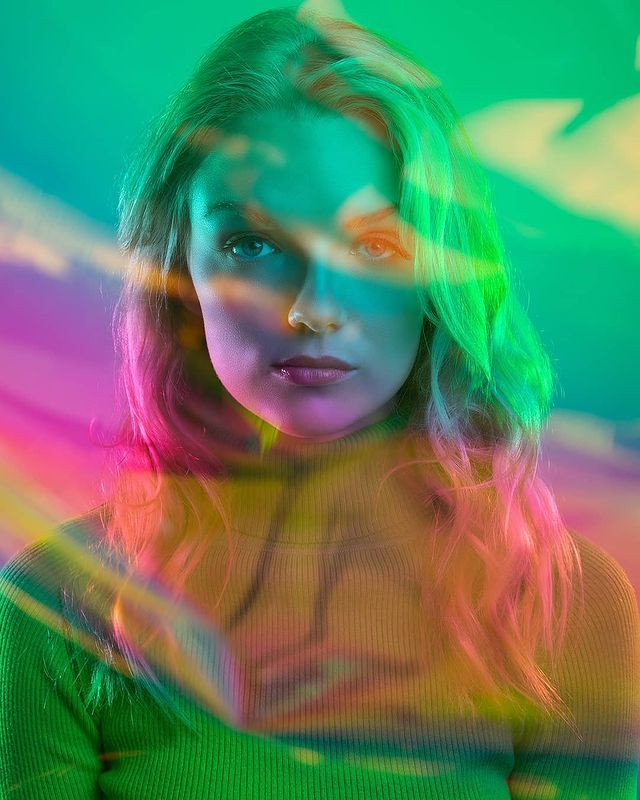 I was doing a test shoot with a new model, Kasanna, who recently was signed to Ophelia Model Management. I had a couple ideas for a segment of the shoot, and was looking for a unique and colorful backdrop. I started searching for some holographic paper or some sort of reflective surface. That's when I came across a window tint decal used on windows in homes, apartments, and cars. I wasn't really sure how it was going to play out, but figured for $20 it was worth a shot. 🤷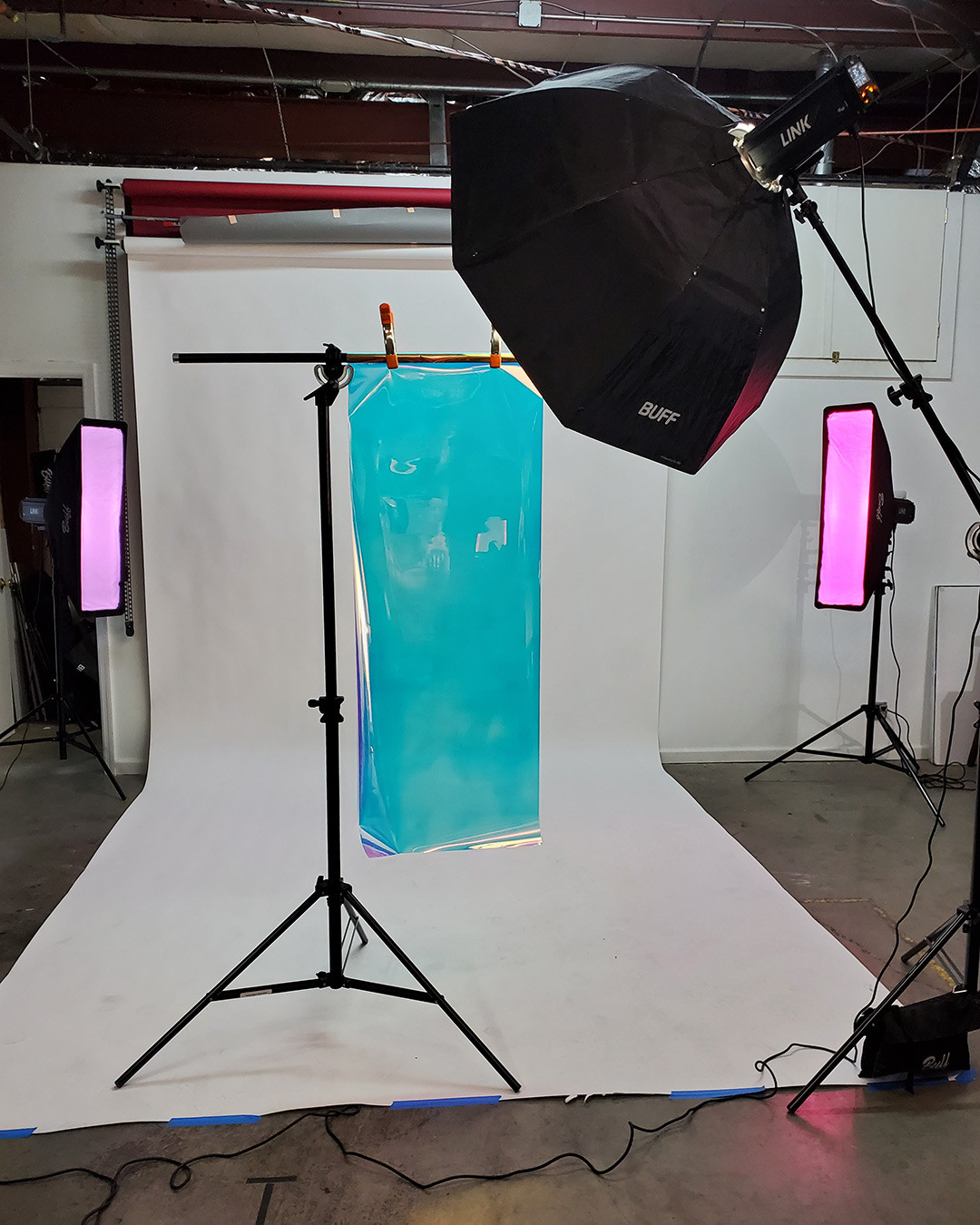 I had originally tried shooting directly through the film and it was a hard pass haha! Everything came out blue, so I guess it was doing what it's actually purpose was intended to do. I moved it in front of my main light (a Paul C. Buff, Inc. LINK 800 flash unit, modified with a 47" Foldable Octabox) and played with the reflections that were being made. That's when awesome things began to happen! Big thanks to my hair and makeup artist, Nissi, for being an excellent extra set of hands. The behind the scenes shot (shown above) is from our first look with the film, so the gel colors and their positions changed as well. 
This was definitely a fun experiment, and the final image was created completely in camera!
EQUIPMENT USED
CAMERA: Sony Alpha a7ii
TETHER CABLE: Tether Tools
CAPTURE: Capture One Pro
LIGHTING: (3) Paul C. Buff, Inc. LINK 800Ws Flash Units, (1) 47" Foldable Octabox, (2) 10"x36" Foldable Softboxes, Color Gel Domes