I try and keep my lighting setups fairly simple. There's a lot that can be created with just one single light! And if you can master one light, you'll have no problem incorporating in more when the shot requires it.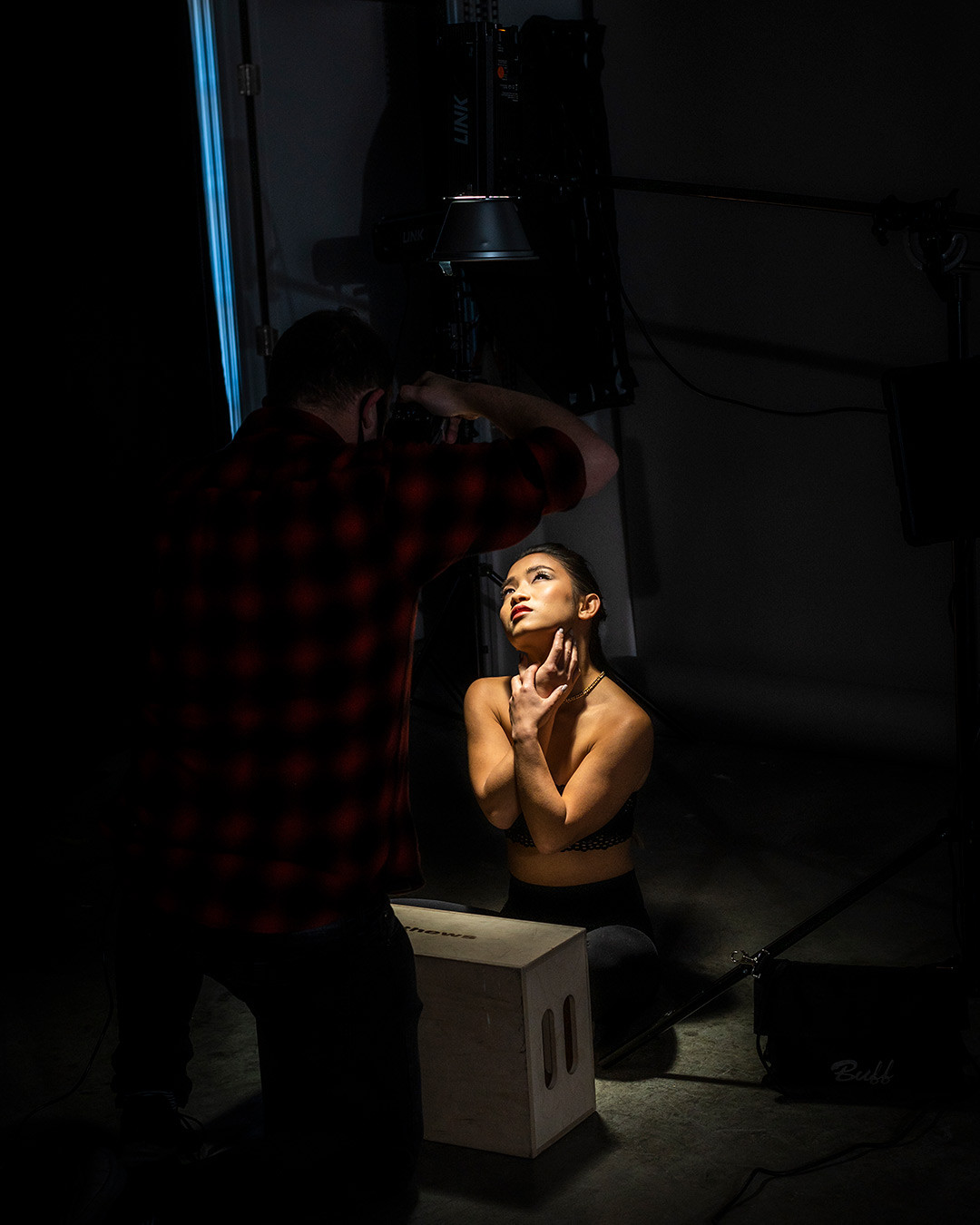 For these images, I used a single 7" Standard Reflector from Paul C. Buff, Inc. and a set of Honeycomb Grids. The grids are used to narrow down the spread of light. The 7" reflector has a beam spread of 80 degrees, and I used the 20 degree and 10 degree grid to create the images below.
If you want to check out a full explanation of grids, and how I used 'em, take a look at the 'How I Got the Shot' video.
EQUIPMENT USED
LINK 800Ws Flash Unit
CyberSync™ Trigger Transmitter 2
HUB Remote for NIKON
7″ Standard Reflector
7" Standard Reflector Grids (set of 4)
13′ Combination Boom Stand
SPECIAL THANKS TO
MODEL – Teck
HMUA – Nissi Lee
VIDEO/LIGHTING TECH/RETOUCH – Kimberly Nail