I wanted to do an editorial shoot to add some variety to my portfolio. The concept was loosely titled 'Legends Never Die' and was based on the song of the same name by Ferras ft. Katy Perry. I wanted my couple to look like they still held it together and weathered every storm side by side.
I had a great team assembled and found the perfect location, The West Parlor created by Warren Smythe, on AVVAY.
I worked with my stylist, Emily Goodin of Effortless Style, and her pull items that were current but also felt like they made sense in the space. An emerald dress was key for the vision I had in my head and Emily crushed it with this gown from The Showroom Nashville for Bree. And snagging the 'Hollywood' bow tie from Clifton & Leopold really solidified Jacob's look.
My makeup artist Nissi and I collaborated on keeping both the models (Jacob and Bree) looking clean and polished to offset the grit and distressed environment they were in.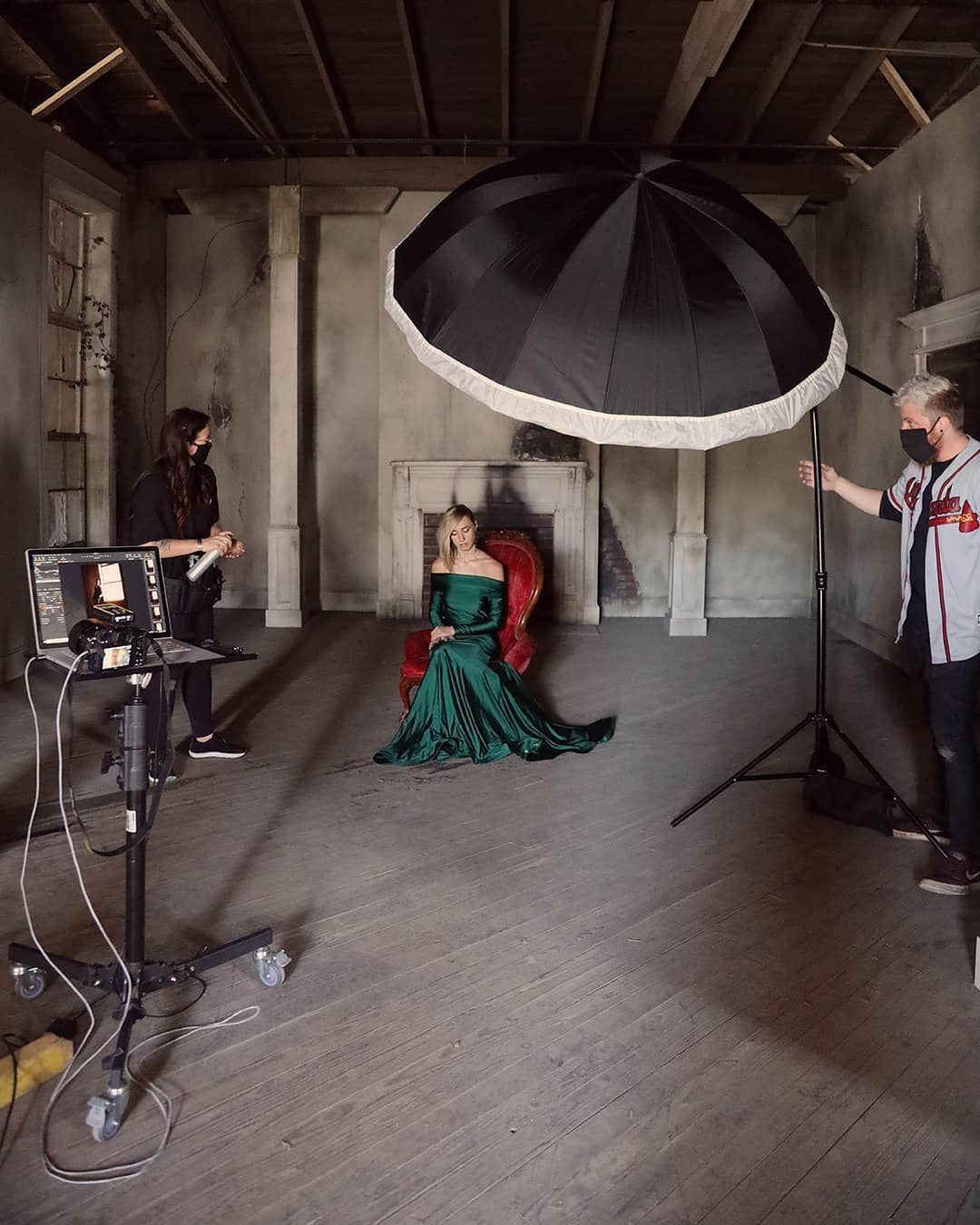 My lighting assistant AJ and I talked through the setup and agreed at keeping this simple with just a main light, and a second light for some fill. You can see more of the shoot and hear me go into great detail at the video on Paul C. Buff, Inc.'s YouTube channel below.

EQUIPMENT USED
LINK 800Ws flash unit
86″ Soft Silver PLM™ Umbrella
86″ White Front Diffusion Fabric
7″ Standard Reflector
7" Standard Reflector Grids (set of 4)
13′ Combination Boom Stand
SPECIAL THANKS TO
MODELS – Bree Lefler | Jacob Matthew Agy
HAIR and MAKEUP – Nissi Lee
WARDROBE STYLIST – Emily Goodin with Effortless Style
GOWN – The Showroom Nashville
BOW TIE – Clifton and Leopold
ASSISTANT – AJ Netherland
VIDEO / ASSIST / RETOUCH – Kimberly Nail
LOCATION – The West Parlor at Warren Studios by Warren Smythe | AVVAY