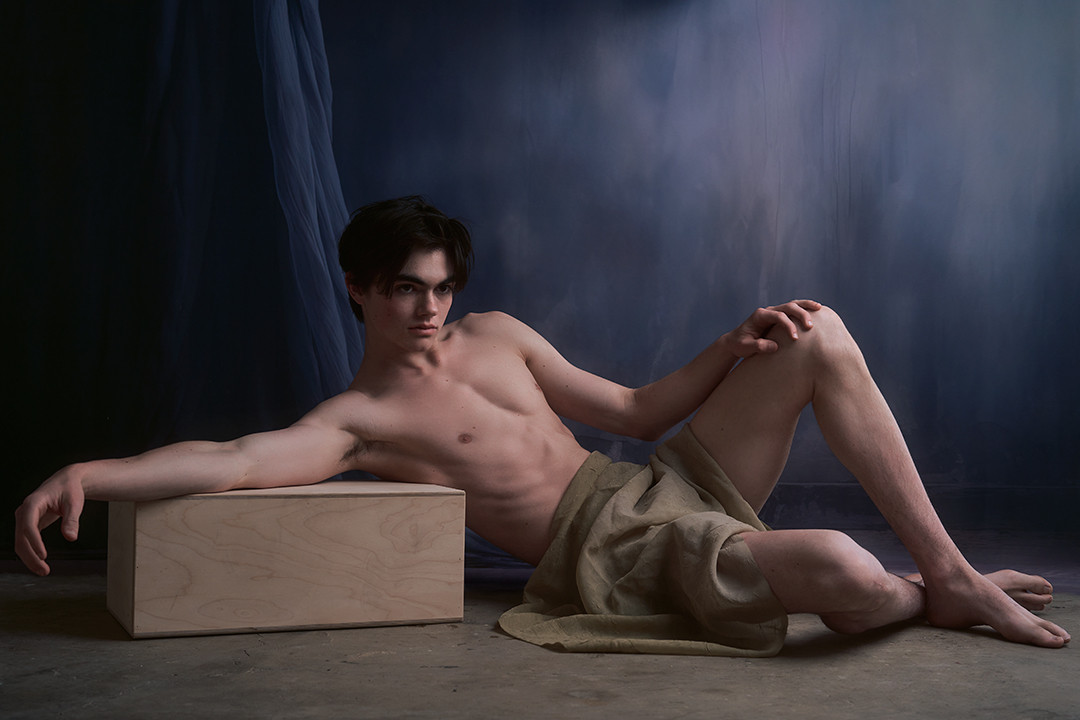 I've always felt that my small home studio was a little ... lacking. But shifting my mindset and embracing some new lighting techniques, I found my space to be the perfect size to bring my creativity to life. I'm kicking off the first episode in the 'Tiny Studio Series' with a Renaissance inspired shoot.
I've always shot using the length of my garage, but with this shoot, I changed things up a bit and shot from my living room into my garage. This gave me more space to position my lights and allowed for me to utilize the full width of my backdrop. It was so nice not feeling constrained for once haha and I'm kind of mad I didn't think of shifting to photograph from this way sooner!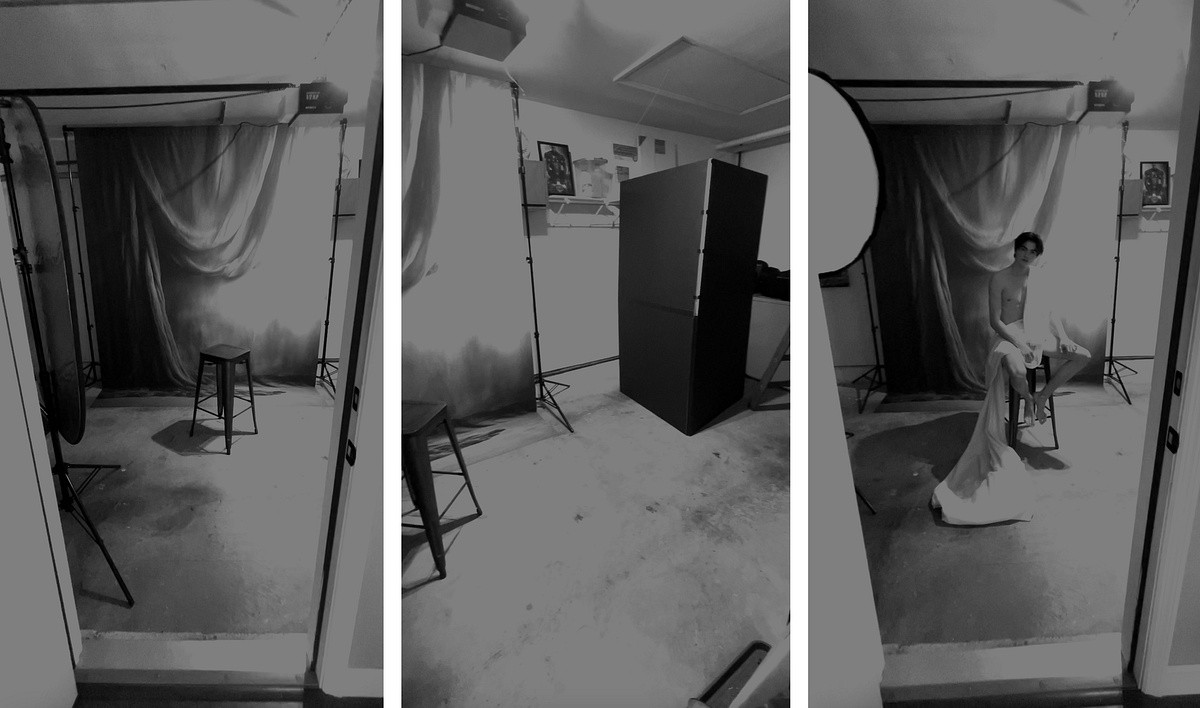 My initial setup consisted of a single flash being fired into the corner of my garage, a v-flat, and a 5-in-1 reflector. The flash that was fired into the corner of my garage bounced around the white walls (and the clutter ... let's be honest haha) to give me nice even base layer of light. I had it placed camera right to go match the lighter side of the backdrop. The v-flat was used to flag the light from directly hitting my subject. This allowed me to control how he would be lit with a second flash and add in more dimension. Initially, the reflector was used to bounce back some light onto my subject. It felt too flat for my taste, so I brought in the second strobe (camera left) modified with a beauty dish and feathered away from my subject.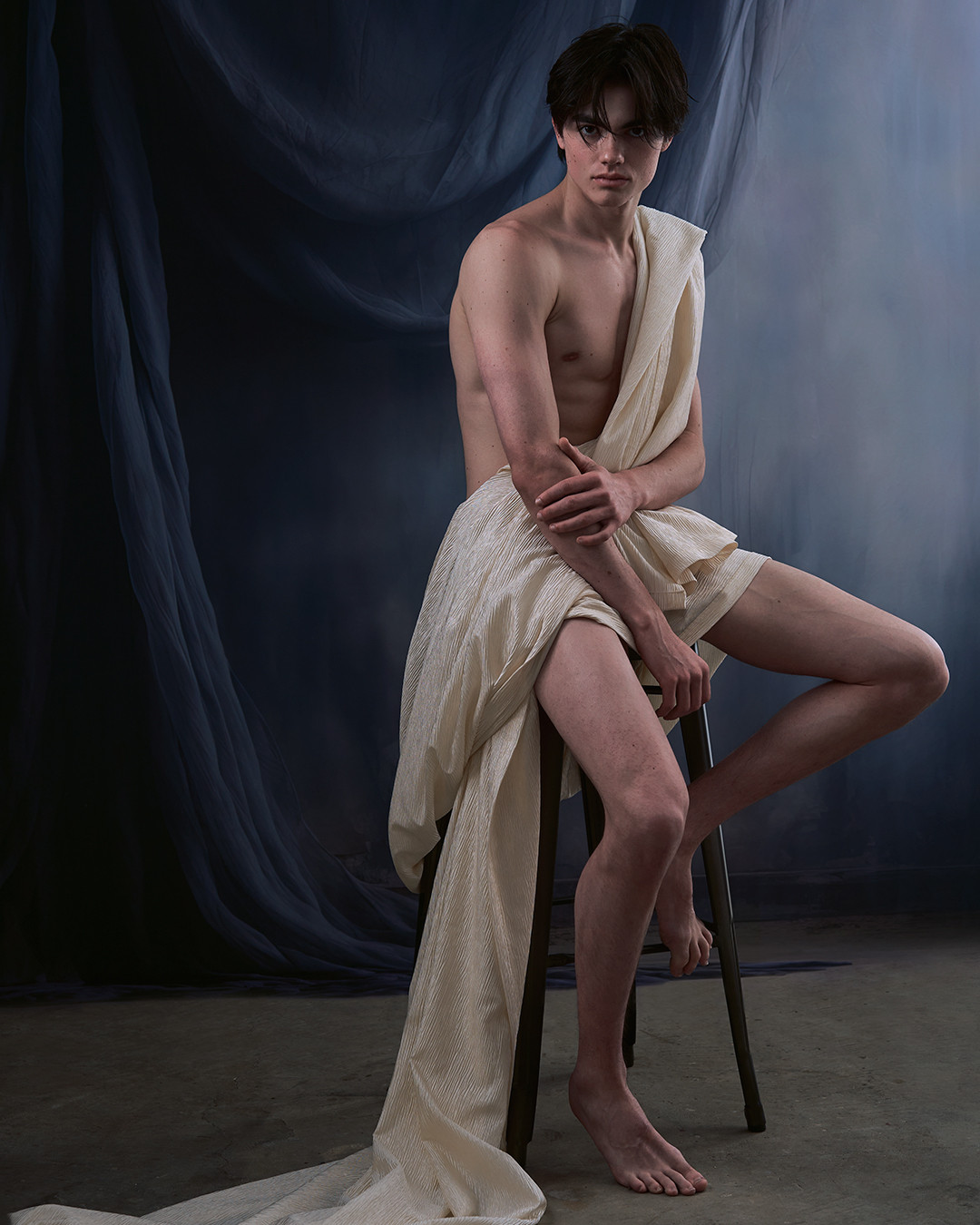 The images where my model, Callaway, is seated on the ground, I had moved the second flash camera right to align more with the direction the light was shown casting on the backdrop. Giving it a bit more direction coming from the upper right hand corner of the frame.
The inspiration for this shoot came from the backdrop. I wanted to create something a bit romantic and classic. I thought of old sculptors and the subjects that would pose for them to help bring their art to life.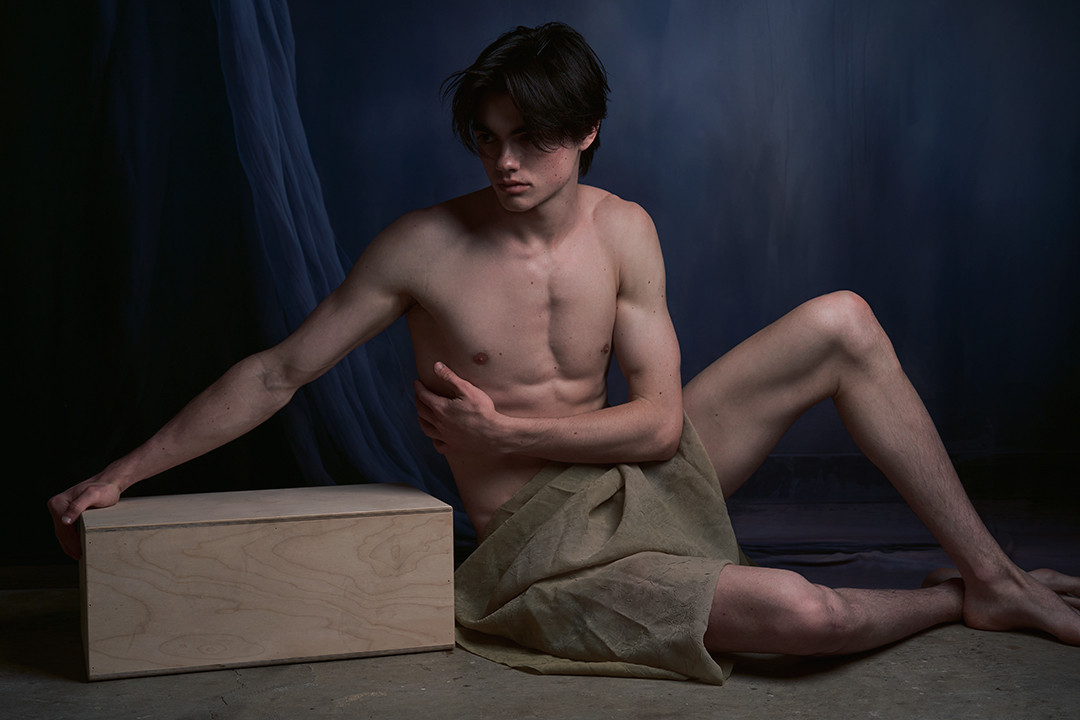 I've always been in the camp of 'use what you got' when it comes to photography. Sure, there's a time and a place for large spaces but don't feel restricted by the space (and equipment) you have on hand! Think through what you are wanting to create and adjust as best you can.
BACKDROP
Chiffon Elegance Dark Charcoal by Background Town
EQUIPMENT USED
Sony a7iii
Sony 50mm G-Master f/1.2
Westcott FJ400
Manny Ortiz Beauty Dish
Godox AD600
V-flat by V-flat World

MODEL
Callaway Malone (Tribe)