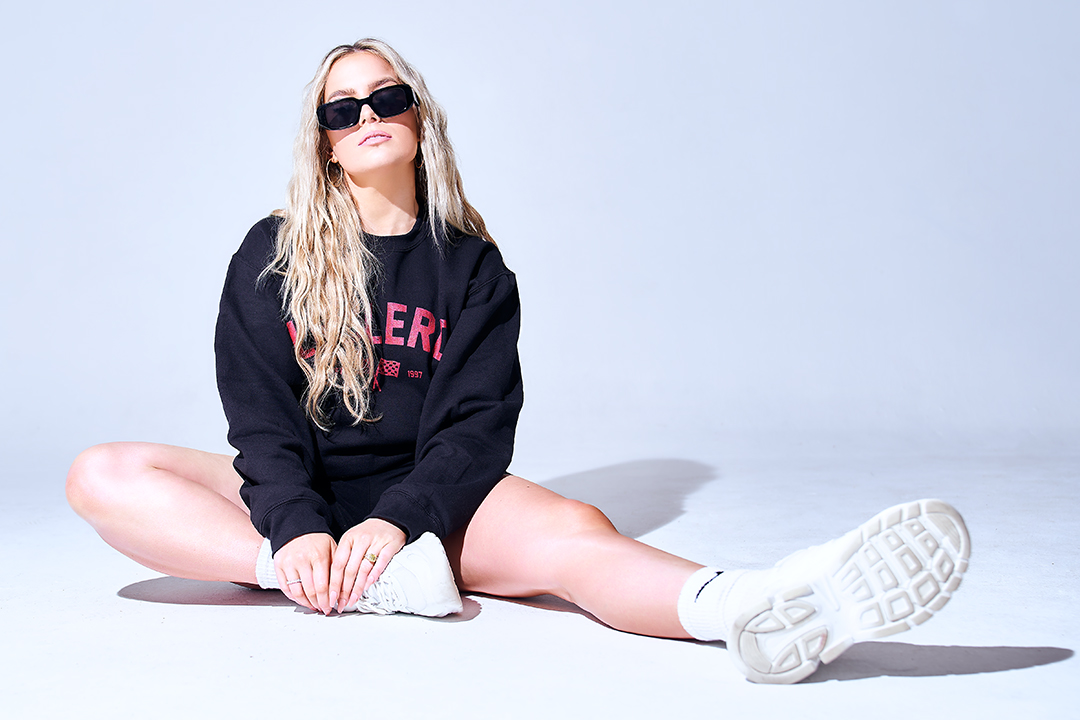 Model // Allee-Sutton
In the world of photography, light and shadow are what bring images to life. While natural light is beautiful and versatile, there are times when it falls short of creating dynamic and impactful images. That's where off-camera flash comes into play, specifically hard light. By mastering the use of hard light created by off-camera flash, you can take your photography to the next level, adding drama, and depth, to your images. Fun fact, I shot primarily using natural light. It wasn't until I became the marketing manager at a photography lighting company that I began using off-camera flash. In this blog post, we'll explore the techniques and tips for using off-camera flash to create stunning and dynamic photographs using hard light.
---
Understanding Hard Light
Hard light refers to a type of light that creates strong and distinct shadows, with well-defined edges. It is created by positioning the light source close to the subject, resulting in a more direct and focused illumination. Compared to soft light, hard light has a more intense and dramatic effect, making it perfect for creating dynamic images that grab attention.
Choosing the Right Gear
To utilize off-camera flash effectively, you'll need a few essential tools. Start by investing in a reliable external flash unit with adjustable power output. Additionally, a flash trigger or wireless system is crucial to remotely control the flash's settings. Don't forget light modifiers like grids or snoots to help shape and direct the light. There's always a lot of talk about what is the "best" brand of off-camera flash and to be honest ... light is light! It's more important to understand how to create with light vs. which manufacturer you are using.
Controlling the Light
When working with off-camera flash, one of the most critical aspects is the ability to control and shape the light to achieve the desired effect. By using light modifiers, such as umbrellas, softboxes, or beauty dishes, you can diffuse and soften the hard light, creating a more flattering and pleasing result. Alternatively, if you want to enhance the dramatic impact, you can use grids or snoots to narrow down the light beam, creating stronger and more defined shadows.
Mastering Lighting Techniques
There are several techniques you can employ to create dynamic photographs using hard light. Experimenting with different lighting angles and positions can drastically alter the mood and atmosphere of your images. For example, placing the light source at a low angle can produce striking shadows and highlights, perfect for accentuating texture and form. Experiment with sidelighting, backlighting, and even mixing natural light with flash to create unique and eye-catching effects.
Balancing Ambient Light
When using off-camera flash, it's crucial to balance the artificial light with the existing ambient light. Strive to create a seamless blend between the two, ensuring that the flash does not overpower or appear too artificial. By adjusting the flash's power output and using techniques like high-speed sync (we might talk about that in a future blog post), you can achieve a balanced exposure, allowing the hard light to enhance the scene without overpowering it.
Posing and Directing Subjects
When working with hard light, it's essential to communicate and direct your subjects effectively. Educate them about the lighting style you're using and guide them to position themselves in a way that maximizes the impact of the shadows and highlights. Experiment with different poses and compositions to find the most dynamic and flattering angles.
Mastering the use of hard light created by off-camera flash is a skill that can transform your photography and elevate your creative vision. By understanding the principles of hard light, investing in the right gear, and mastering lighting techniques, you'll be able to create stunning and dynamic photographs that grab attention and evoke emotions. So, grab your flash, experiment, and let the power of hard light take your photography to new heights!
Let's create something awesome together!
**The examples shown in the gallery were created using a single Godox AD600Pro using just the bare bulb.**