What's more beautiful than a sunset photo shoot in the desert in Phoenix, AZ? Adding in a male model and creating a fashion editorial, duh!
In September of this year, I took a trip to Phoenix with my friend (and insanely talented photographer) Tausha Dickinson. We attended the 2022 Portrait Masters conference and while we were in town, decided to put together an impromptu desert photo shoot because ... why not!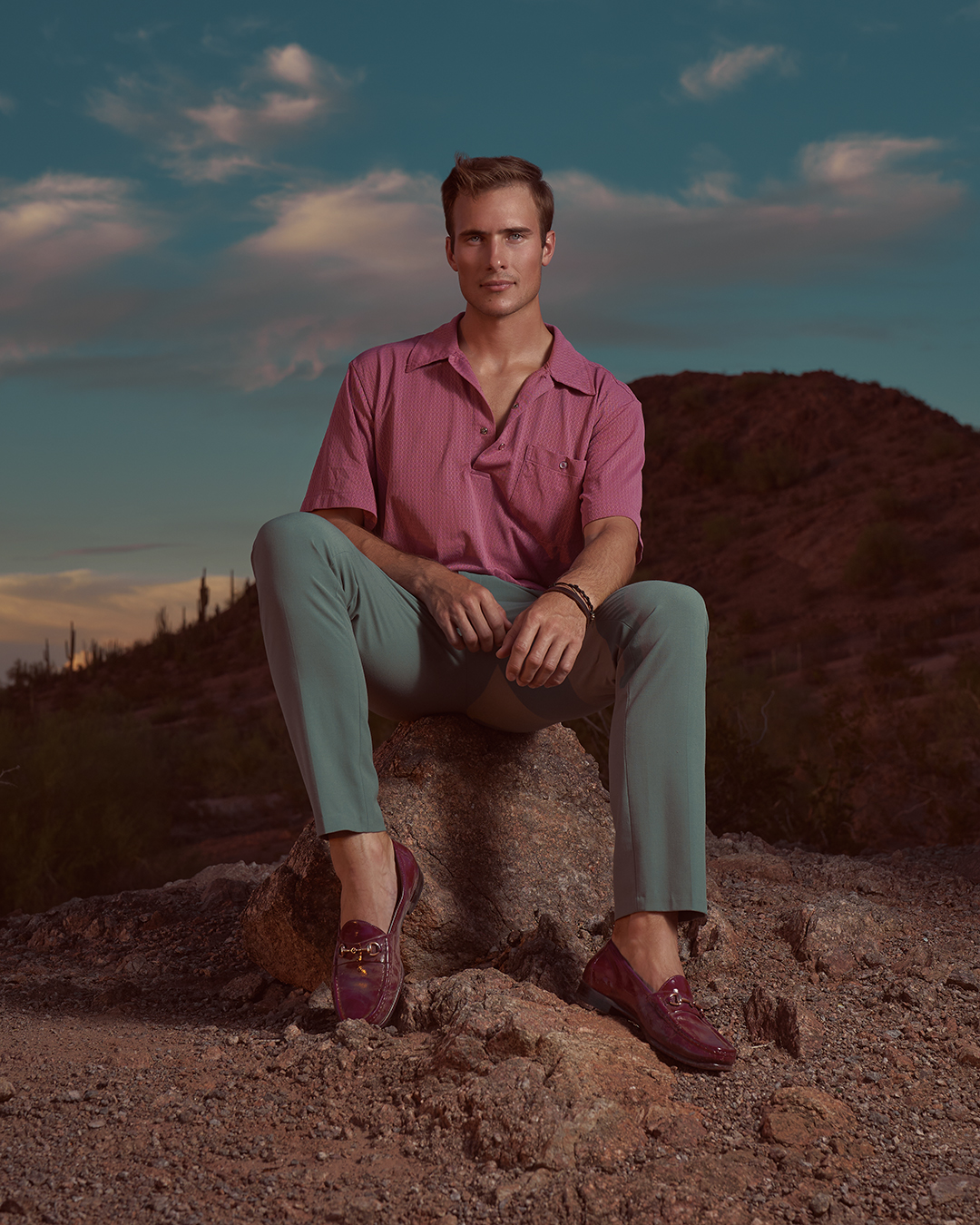 Searching Instagram we came across David Ross and knew he would be the perfect fit! Coordinating the shoot and the location was pretty easy, getting in all the looks we wanted during a short amount of time, well, that was the hard part. 
Our final look during our session with David featured him in a thrifted vintage polo shirt, chinos, and thrifted maroon loafers. Wanting to incorporate our surroundings, I worked fast to get a good amount of variation with David's posing and the environment. The colors of his clothing, and the atmosphere of the desert created some epic editorial type shots. Incorporating a single flash modified with an umbrella gave me an entirely different mood than the natural light photos I had taken earlier in our session.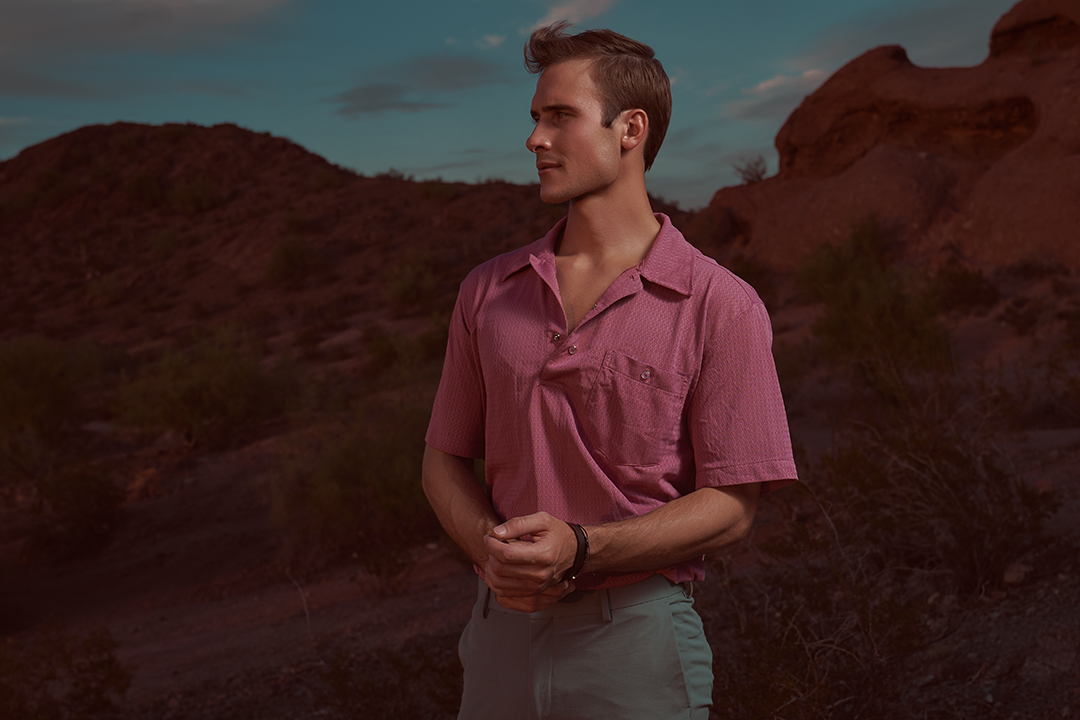 - WHAT TO LOOK FOR WHEN LOCATION SCOUTING -
1. AREAS OF INTEREST - Whenever I'm scouting a location I always look to see how I can best maximize the area. Thinking what may look best for full body shots, tight portraits, and a mixture of the two, I often want to incorporate my surroundings to create something unique and memorable.
2. ACCESSIBILITY - Make sure that where you are shooting is not private property (unless you have permission) and if a permit is required, that you get that well in advance of your shoot. Some photographers go by the "shoot and ask for forgiveness" method, and that can lead to a lot of trouble. Not only can it cause a problem if you are asked to leave during your shoot, it can also look pretty unprofessional in front of your client. Always be respectful of the location that you are shooting and try to leave it better than you found it.
3. TIMING - Pay attention to the time of day you plan to shoot. Where is the sun going to be? Will you have harsh light and need to find shade? Will the area be busy and provide a lot of distractions in the background? It's always best to scope out a spot prior to your shoot just to be prepared for what could come up.
For a short video from this shoot, visit my Instagram!