Photographing for a feature in a magazine can be an incredibly rewarding and exciting experience! I was asked to become a contributing photographer to Nashville Interiors Magazine for 2023. My first assignment was to visit sculptor, Sarah Souther of Hard Candy Ceramics, at her studio near Hurricane Mills, TN. I had the opportunity to capture the essence of Sarah and her work, while also showcasing the unique perspective and style that she brings to the art world.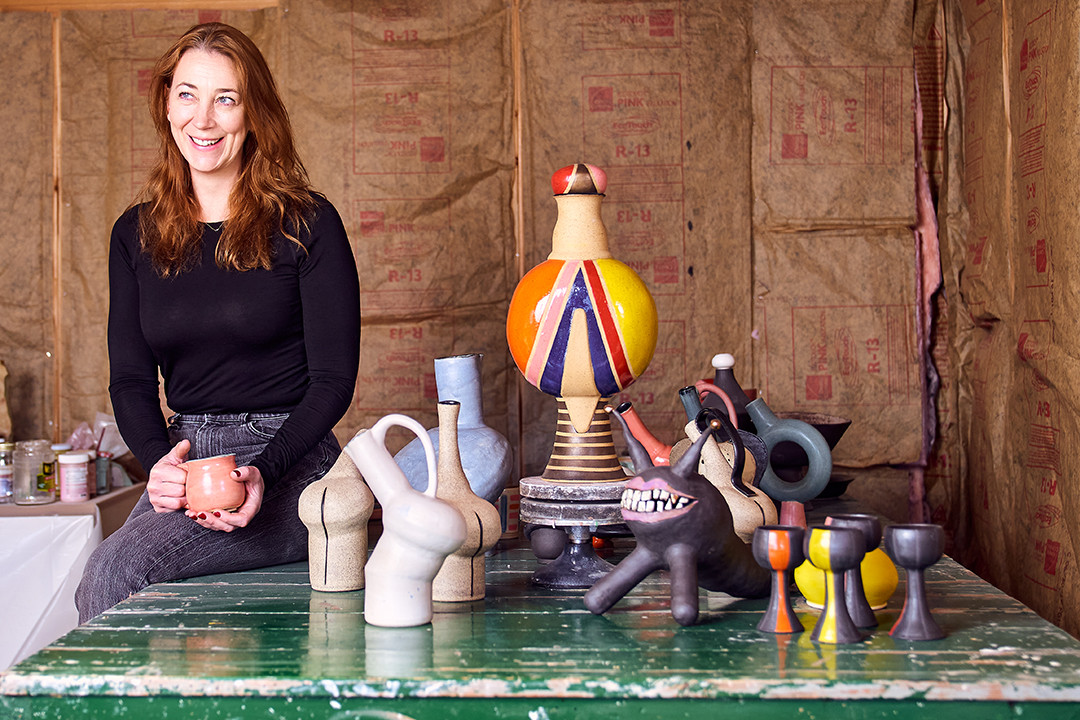 The process was a fun one, and Sarah and I gelled really well together right off the bat. Sarah gave me a tour of her space and we discussed what pieces she would like to highlight. Setting up in her studio, I used a single flash modified with a large umbrella and diffusion fabric. I didn't want to get too moody, because Sarah's personality was bright and energetic. Her pieces are also quite colorful and we wanted to make sure they looked bright as well. 
During the shoot, I tethered to my laptop and checked in with Sarah along the way. I wanted to make sure she was happy with what she was seeing in regards to both her portraits and the way her sculptures were being shown. With this being my first time photographing for the magazine, I texted some of the images over to the Publisher for her feedback as well.

Throughout the shoot, Sarah and I may have spent more time laughing and learning about one another than actually shooting. Communicating thought the process made us both feel comfortable and allowed Sarah to relax in front of the camera. 
Once the shoot was complete, I was ready for part two ... editing! Sarah and I spent some time during the shoot to select some of her favorite images. This was super beneficial as I didn't have much culling to do prior to editing. I kept the editing and color grading to a minimum since this was a real life article and not an over-the-top creative ad campaign. When editing was completed, I sent off the final images to the Publisher, Writer, and of course Sarah. I was so excited to see the images out in the wild in the Feb. 2023 issue of Nashville Interiors Magazine.
Like any of my portrait sessions, getting to know my subject and showcase them for who they really are, always leaves me feeling full-filled and excited for the next project.