Don't be fooled by the rocks that he's on, Christian was quite comfy during the shoot! When setting up my session with Nashville based model, Christian Brandt, I wanted somewhere that was versatile and not so typical "Nashville." There's a park close to town that has some great spots and I knew that we'd be able to get pretty close to the water as well. After we had taken some images around this spot, I looked at the busted up rocks and then over at Christian and said 'So don't kill me ... but how would you feel about going down there?' Christian was totally game! After a quick wardrobe change, we made our way down the rocks and I started framing out the shot. It was early-ish in the morning (okay probably closer to late morning) and I loved the way that the shadows were looking on the rocks. I could have shot this just using the natural light and it would have looked great, however I wanted Christian to stand out just a bit so adding in a flash allowed me to achieve just that!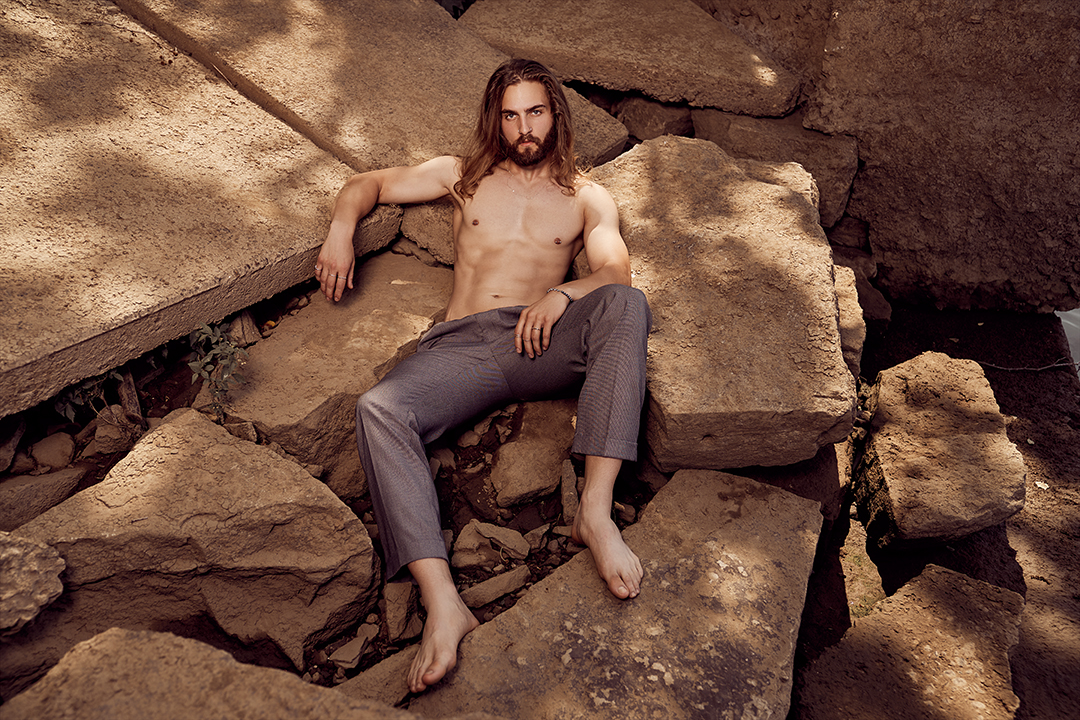 The concept behind the shoot itself was that I wanted to create images reminiscent of a men's cologne ad. Thinking ship-wrecked, desolate, and stranded ... but make it fashion haha. This is probably a good time to quickly talk about wardrobe, or lack there of. Obviously Christian works hard to stay in shape, so he was comfortable being shirtless for the photos. Having a stylist is great, but it's not always in the budget for every shoot. This is where doing your homework really pays off. I wanted to put Christian in a pair of dress pants to add more of the "fashion" vibe. While jeans would have been great, I think it would have felt more "my friend took his shirt off and I caught this awesome photo." The lack of shirt and shoes added to the ship-wrecked, isolated feel. We also added in some subtle accessories like rings, a bracelet, and a chain. Accessories to me are always a way to complete a look and provided an added detail.
Whenever I'm shooting on location I try to think of what can I do or utilize that's a bit unexpected. That's where I think photographers and creators really get the chance to shine. It's about looking at something in a different way than what everyone else may see. Sometimes it works ... and sometimes it doesn't! But the beauty is trusting the process and not being afraid to take a chance! 
BEHIND THE SCENES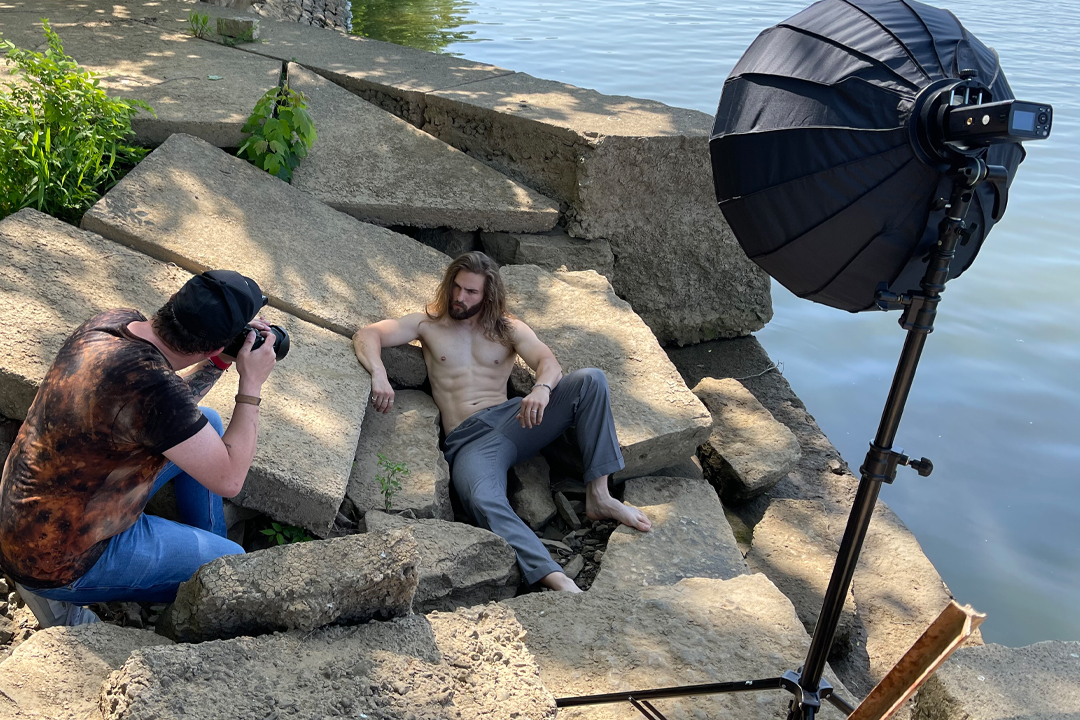 ADDITIONAL IMAGES FROM THE SHOOT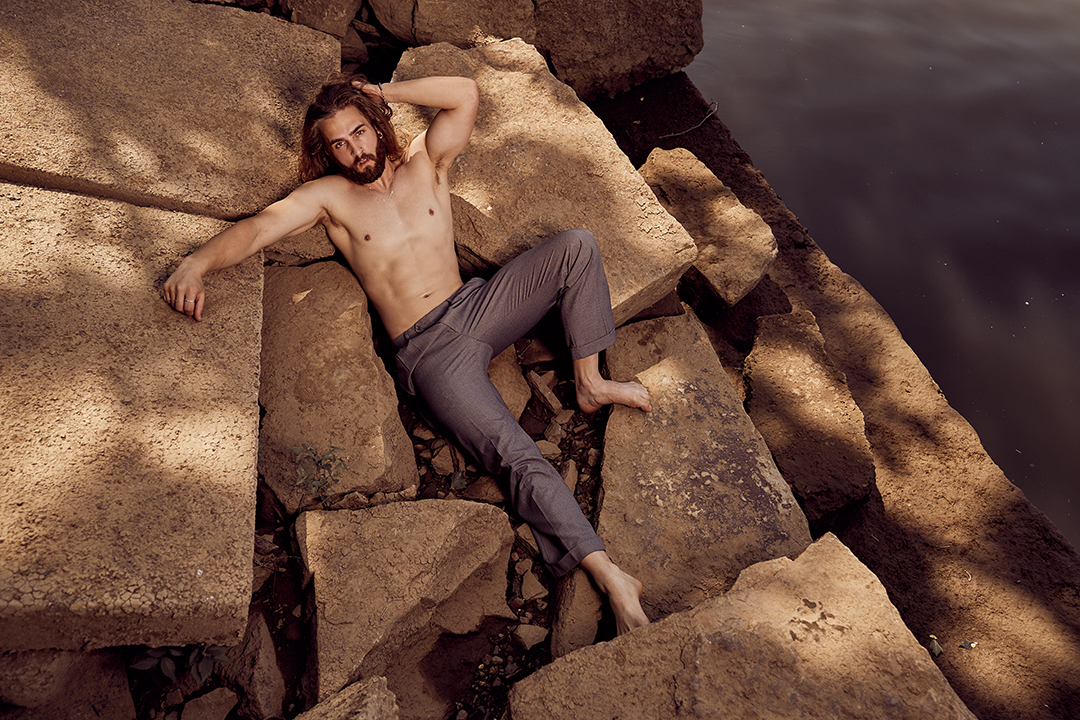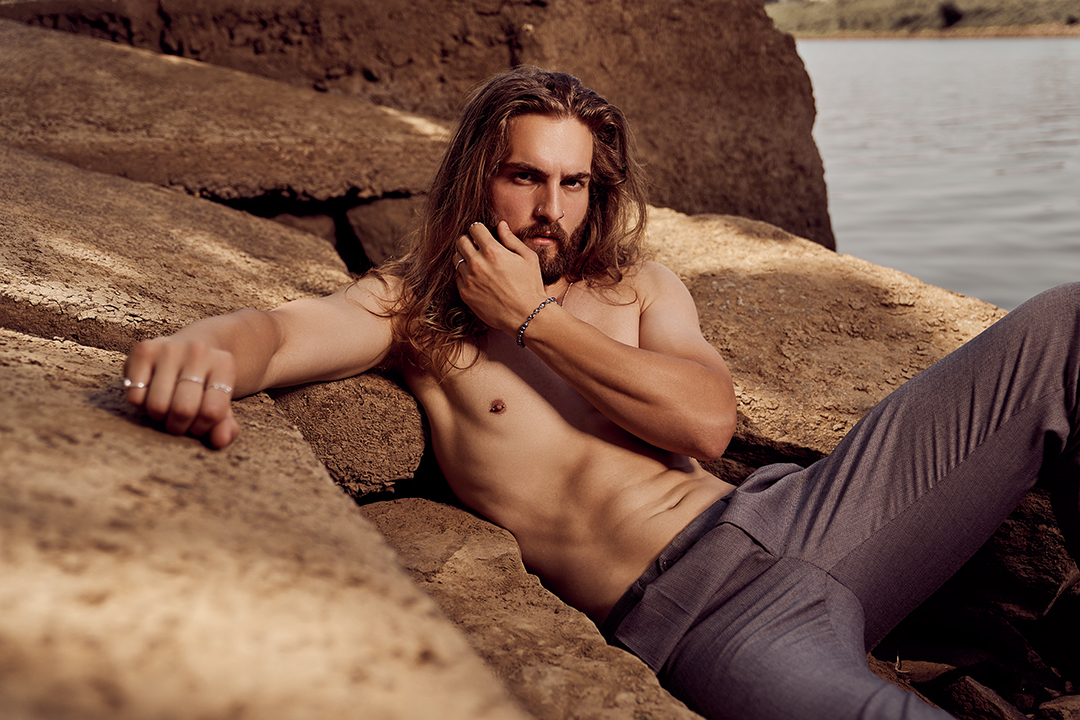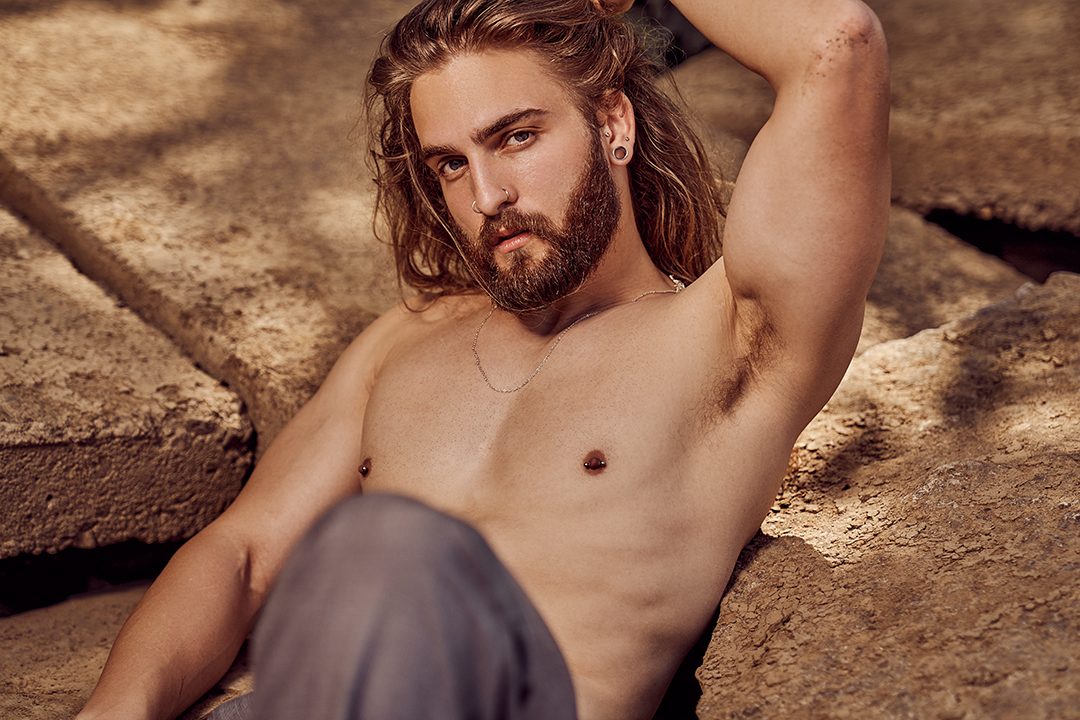 GEAR USED
Sony a7iii
Sony FE 24-70mm f/2.8 GM lens
Godox AD200 Pro
Godox XProS TTL Wireless Flash Trigger for Sony
Silver Foldable Beauty Dish
10' Air-cushioned Light Stand
*Special thanks to Christian's sister, Rachel, who was a huge help and snagged the behind-the-scenes shot!