I had the opportunity to work with Nashville musician, Kinsey Rose, and create some promo images for her to use on her social media. Kinsey and I talked about doing a classic country look and making it a little bit contemporary. We only had about an hour or so to capture two different looks in the space, so I kept my lighting fairly simple.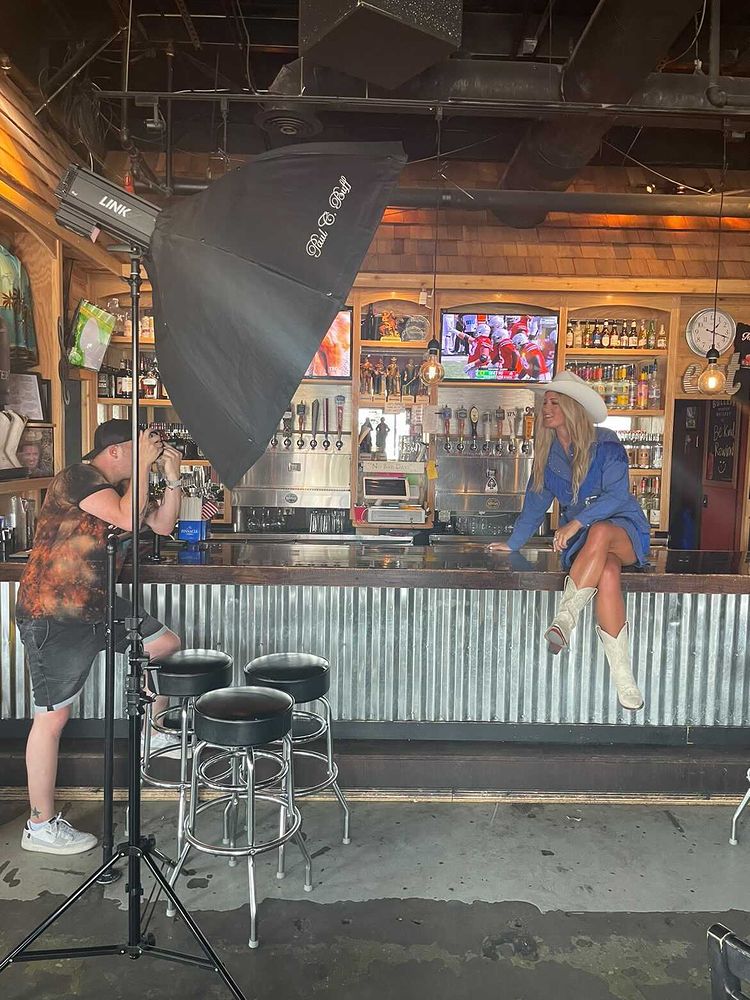 I had my main light placed camera right and modified it with a 47" foldable octabox and both the inner and outer diffusion. It was also feathered off Kinsey slightly so that she remained the focus and the background wasn't lit too much. For a rim light, I had a second light placed behind Kinsey, also camera right, and modified it with a CTO gel and a 10" x 36" Foldable Stripbox with both layers of diffusion and a grid. 
I loved the end result and so did Kinsey! 
AND, a big congrats to Kinsey for making it onto Team Kelly on Season 21 of The Voice!!
MUSICIAN: Kinsey Rose
LOCATION: Music City Bar & Grill

EQUIPMENT USED
CAMERA: Sony Alpha a7ii
LIGHTING: (2) Paul C. Buff, Inc. LINK 800Ws Flash Units, (1) 10"x36" Foldable Stripboxes, (1) 10"x36" Foldable Stripbox Grids, (1) CTO Gel Dome, (1) 47" Foldable Octabox, (1) 10' Air-Cushioned Light Stand, (1) 13' Air-Cushioned Light Stand, (1) HUB Remote